 A Healthy Lifestyle is Within Reach
Hart Family Chiropractic offers natural and non-invasive wellness solutions on California's central coast.
How Can Chiropractic Care Help You?
It would be great if you could prevent every injury or ailment before they became too big to manage. big to manage. When accidents and injuries occur, Hart Family Chiropractic offers natural, drug-free, and non-invasive chiropractic healing aimed at addressing the root cause of your injury. We also offer the regenerative and the Well's methods to promote deeper healing of more complicated injuries. Our goal, treating your pain and helping you achieve a mobile lifestyle.
Regeneration and the Well's Method
Dr. Jon uses the technique of Spinal decompression therapy blended with Stem Cell therapy. The combination of these two state of the art therapy allows him to utilize a new innovation to continue his quest in offering the least invasive regenerative therapies for patients that are minimal risk and have maximal benefit. By replacing damaged cells, and enhancing adult stem cells to rejuvenate tissues, the possibility of restoring function was just a dream until recently. Dr. Wells has seen amazing results in his patients with better outcomes changing lives with pain-free living.
Dr. Wells is a part of the following associations:



Unlock Your Body's Potential
Regardless of your age, you have the genetic and physical capacity to lead an active and healthy life, free from chronic pain, disorders, and diseases. You need to be able to communicate between your brain and your body so that you can take full advantage of your health potential and function the way you were designed to. We use proven treatment and years of experience to help you achieve this goal.
Dr. Wells and his team focus on restoring and maintaining clear brain-body connections so that patients can experience optimal health, healing, and balance. When the lines of communication between your brain and body are free from interference, your amazing health potential will be unleashed. Treatment by Dr Wells helps you sleep better, and be more active all from better brain and body communication.
The scope of chiropractic is not limited to care for back and neck pain. Treatments can affect all parts of the body and chiropractors take a holistic approach to your well-being and address a variety of conditions and quality of life matters. We can also introduce regenerative medicine when needed to help your body restore function and live a pain-free life.
Dr. Wells and his team take a holistic approach to healing. We don't "treat" symptoms and conditions. We simply adjust the spine to release pressure on the nervous system and let the body do the rest. It's as simple as that but is effective. Here at Hart Family Chiropractic our focus is on you and finding the natural and alternative ways to hello you heal including the Wells Method (using Chiropractic Regenerative methods to help the body supercharge its natural healing process.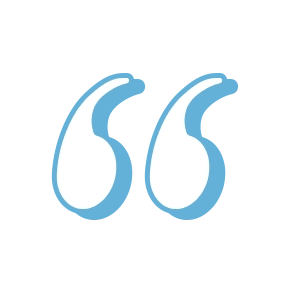 "This office is so inviting! They help me feel better and always work with me to make sure I can continue to get the chiropractic care I need. I'm really grateful I found a place like this."
Madison J.
"I give Hart Family Chiropractic 5 stars for their thorough and caring approach. I have improved greatly in my pain levels and mobility since starting my treatment plan. I look forward to having chiropractic care as part of my overall wellness."
Claire E.
"Always such a positive experience at Hart Family Chiropractic."
Loretta R.